"At Last... Dance Classes In Atlanta That You'll Enjoy And Loaded With Fun That'll MOTIVATE You To Go Out Dancing Again And Again...
Hundreds Of People Just Like You Are RAVING About These Ballroom, Swing
and Latin Dance Classes."
Dear Fellow Dance Enthusiast,
We have been part of the Atlanta & Gwinnett community for over 10 years, and during this time many of your friends, relatives and neighbors from various age group have come us to learn how to dance and dancing has opened another dimension their lives.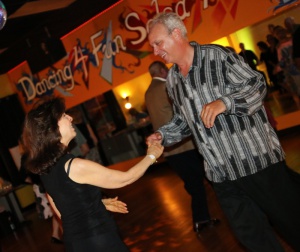 Some were getting ready for a special event like a wedding or a cruise, while others were learning for the pure enjoyment.
Without a doubt, dancing is one of the most enjoyable recreational activities available to couples and singles around the world.
Our friendly, well-trained instructor can teach you the basics to get your feet moving and grooving to the popular dances of - Salsa, Merengue, Swing, Cha-Cha, and Waltz.
Our convenient and spacious facilities provide you the perfect place to practice your dancing skills and enjoy fun, weekly dance activities in the company of good friends.
Learning to dance can become a life-transforming experience...
It is a doorway to an exciting new adventure of dancing, thrilling festivities and great friends.
Cruises, nightclubs, weddings, reunions, charity balls and parties are always more fun when you know how to dance.
There is no better way to add fun, romance and excitement to your life than dancing.
You'll soon understand why people of all ages who start dancing at anytime in their lives never stop... it's a delightful pastime for couples and singles alike to share.
We encourage you to give it a try, and experience how easy and exciting learning to dance can be.
New to Dancing?
Relax, we make learning comfortable...

every step of the way!
To take your first dance step all you need to do is give us a call and register for the class of your choice.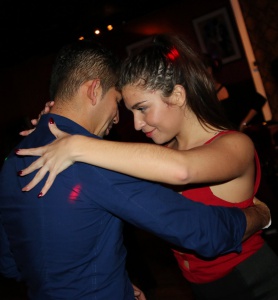 Unlike studies where you have to master a skill in order to enjoy it, you will discover that learning to dance is just as much fun as dancing itself so don't put it off.
Just as a reminder, everyone that dances well today.. started as beginners.
Learning is not only simple, it's jam-packed full of fun!
Get ready for one of life's... most marvelous experiences... Dancing!
 Pick up the phone and give us a call to register for classes now!!